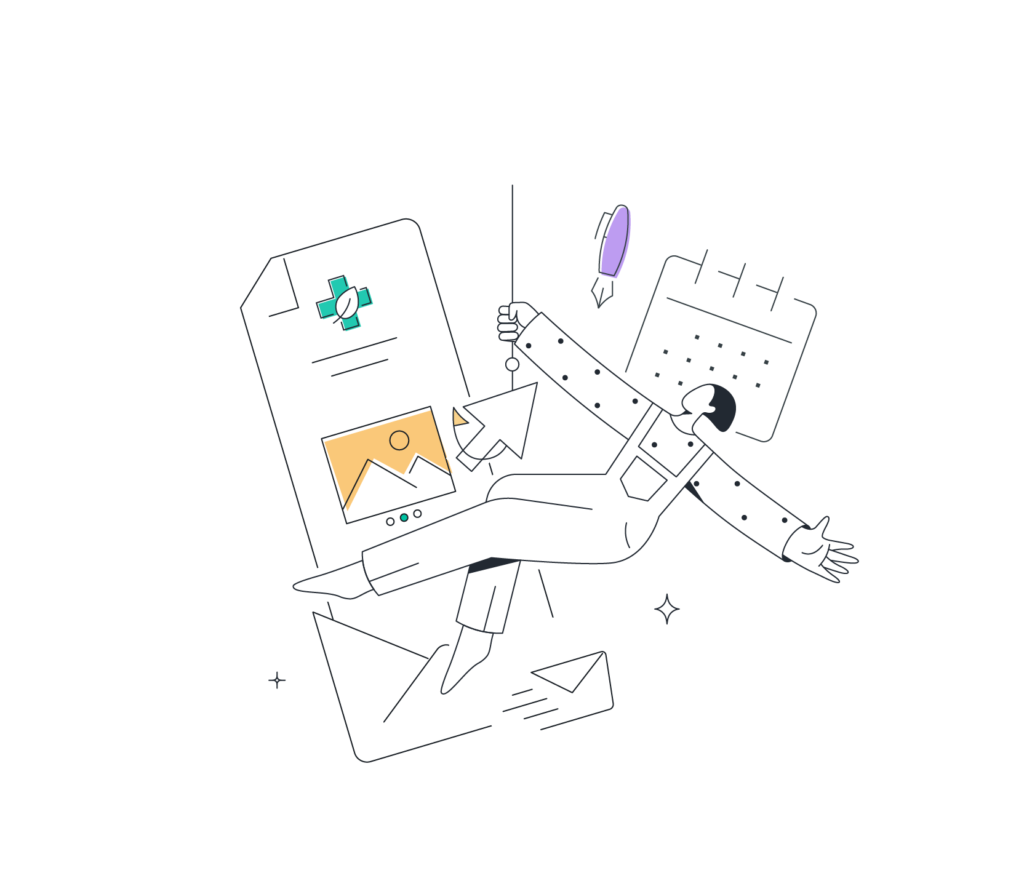 Direct mail
In addition to a personalised email, you can also send a direct mailing to your customers' addresses by post. A direct mailing is an ideal means of communication for reaching and speaking to your customers personally. The aim of a direct mailing is to give you a certain response. You want to encourage as many customers as possible to take action, e.g. ask for more information about a service or order a product on your webshop.
A few tips to ensure a successful direct mailing:
You can't do anything without good addresses. Make sure your database is up to date and GDPR-proof. What details do you need? At least the first name and surname or business name, and the address.
What message do you want to convey, and to whom? What is your target group? If possible, select the customers in the database for whom the message is most relevant. This will allow you to refine your target group and increase the efficiency of your direct mailing.
Think carefully about the content. As a pharmacist, you want to focus on advice. Point out the benefits for your customers while doing so. After all, your readers will be asking themselves, 'What's in it for me?'. Use a positive text and striking image to make this clear. For the title, don't write something like 'Our sun products for children'; instead choose something along the lines of 'Keeping your child well protected in the sun'.
When your direct mailing lands on the doormat, you want the recipient to open it. So your job is to make the recipient curious. Opt for a striking envelope or add something that provides volume, such as a sample. Stating a benefit on the envelope also increases the chance that it will be opened. Also add your details: this way, the recipient can be confident that the letter comes from a reliable source.
What response do you want from your campaign? Make it clear what the recipient should do, and by when. You can also provide a reward if the customer does what you want, such as a nice catalogue or a free gift for a quick order.
Make sure that you can measure the response to this campaign. For example, if you include a specific telephone number, you know that when people call this number, they are responding to your direct mailing. You could also include a voucher that they need to hand in at your pharmacy.
Don't be afraid to experiment! Divide your addresses into two groups and send them different versions of your direct mailing (A/B test). In this way, you can find out which has the most effect.
And what does this all cost? You have to take account of various cost elements including design, printing and postage.