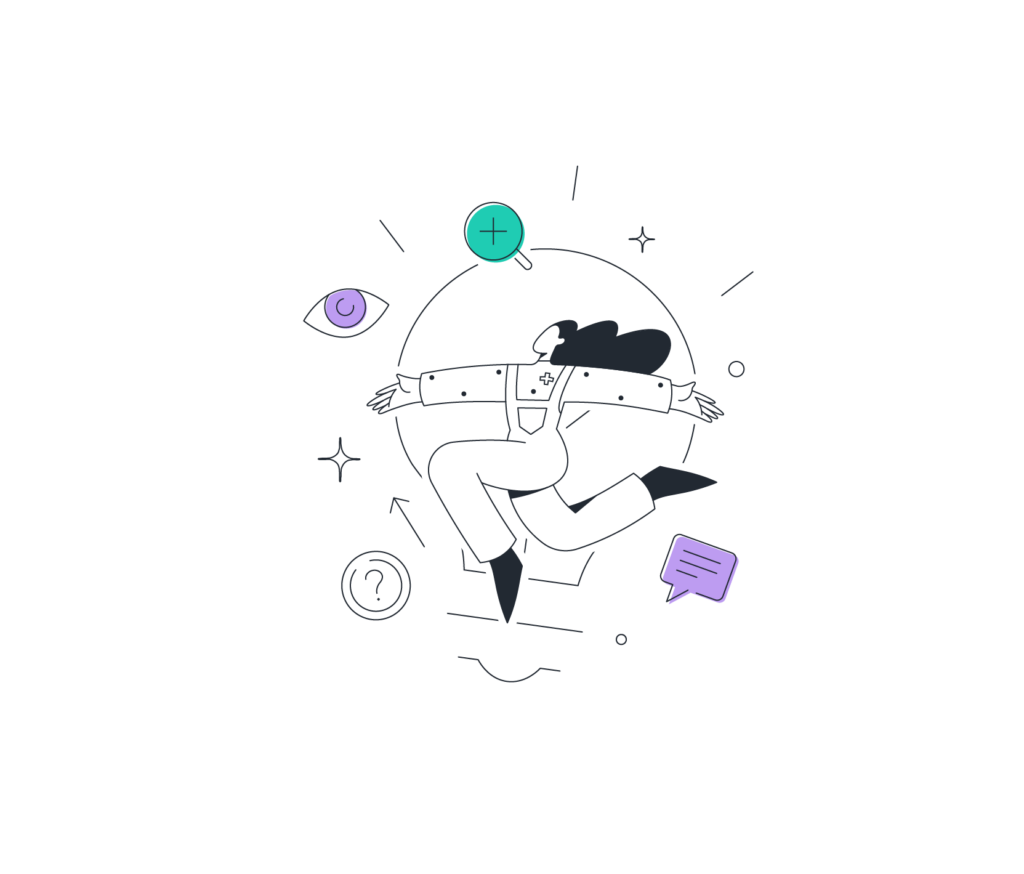 Email marketing
Email marketing allows you to send commercial or informative messages to existing or potential customers. As it is a form of direct marketing, it has the power of a personalised approach.
It is important for the content of your emails to be valuable for your target group. In other words, you need to provide more insight into relevant health topics and answer questions that your target group may have. A regular newsletter with articles on health and prevention is an example of this. This kind of newsletter helps to create customer loyalty and enhances your image as a specialist. And of course you can also provide links to the associated products in your webshop, in order to generate sales.
A newsletter that informs your patients
You can create a monthly email or newsletter with content featuring new products, promotions, information about health, tips and tricks, etc. A newsletter will keep customers up to date with your pharmacy on a regular basis. This leads to a sense of connection.
Professional content helps the pharmacy to be seen as competent and knowledgeable. Alternate this with informal content, which creates a feeling of familiarity among customers.
Which items can you include in a newsletter?
products and services
articles about health & prevention
news from your pharmacy
new products and services
promotions
recommendations
research results
seasonal themes
contemporary themes (monkeypox, STIs)
Personal emails for a pleasant customer experience
The emails that you use to enhance customer relations in your webshop are another form of email marketing. These include a friendly message to thank your customers for their purchase, or taking a moment to find out how satisfied they are with a delivery. And, perhaps a little later, you can inform them of the benefits of your aftersales service. In this way, you introduce your customers to a service that they may not already know about but which could be useful to them.
These kinds of emails make your customers feel that they are important and help to ensure a pleasant customer experience in your webshop. You are following up on them, after all, but are also trying to improve their overall experience by drawing their attention to more services. And satisfied customers bring in new customers!
How do you create a newsletter?
Specific (paid) tools such as Flexmail or Mailchimp make email marketing easy.
You can design attractive newsletters yourself and send them to the email addresses you have uploaded with just a few clicks. The reports from these tools provide insights into the performance of your email campaigns. And don't forget to use your corporate identity in your newsletter to increase familiarity.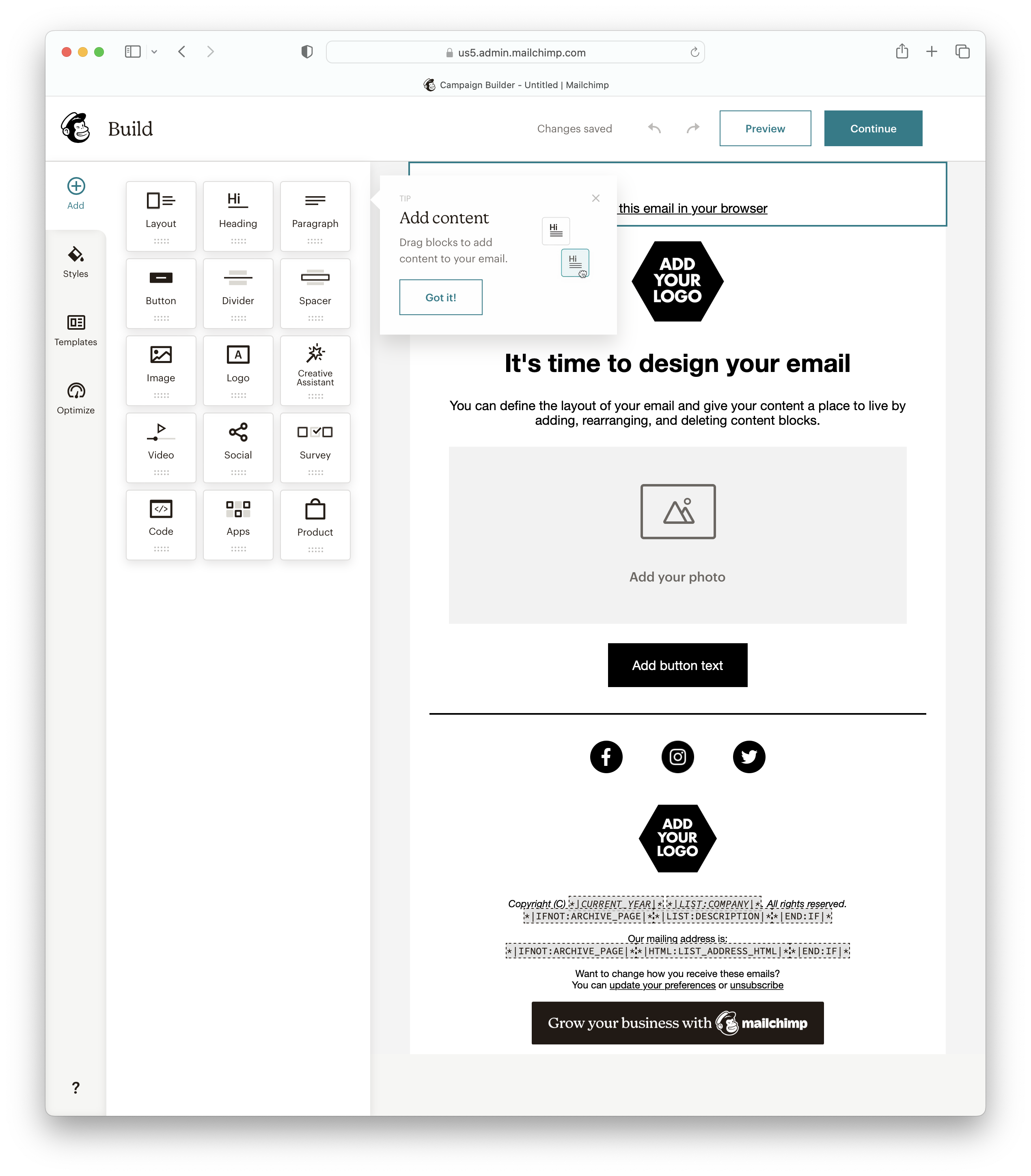 Which content and when?
Use your content calendar to see which content is relevant for which week and respond accordingly.
What constitutes a good subject?
Don't forget the subject line! And think about it carefully. After all, it's a very important part of getting your readers to open the email. A good subject line will have max. 50 characters. Keep it concrete and put the keywords at the beginning. Avoid capital letters (such as FREE, PROMO), special characters and emojis, to stop the email ending up in recipients' spam folder. And try out 2 different subject lines with an A/B test. This will immediately show you which subject line worked best.
How do you build up a database?
Successful email marketing starts with a solid database of email addresses. Invite customers to register for your newsletter via the website or by a card you place on the counter in your pharmacy. You can also encourage them to enter their email address by giving them an incentive (e.g. a sample). Your database will continue to grow with each new customer.
Don't forget about GDPR
Please note: customers must expressly give their consent to receive your newsletter. When they enter their email address, the "Subscribe to the newsletter" box must not be checked by default. They have to check this box themselves. Also allow them to subscribe to the newsletter without making a purchase. Please consult our legal guide for more information.
Automate your process
You can partially automate your email marketing. This means creating a 'customer journey' within your email platform. You write emails in advance that are sent out at a specific time or after a specific action, e.g. after a purchase or when someone has not yet completed an order and the product is still in their shopping basket. Furthermore, a certain period of time after someone has made a purchase, you can send a follow-up email in order to:
Highlight services or interesting articles
Ask if you can help them with anything else
Discuss other relevant products (in combination with services)
Conduct a survey to evaluate their satisfaction with your webshop
Give them a reminder for a repeat purchase (for customers with a chronic illness who require such purchases)